How to save the world and forward your career in 5 easy steps.
Published:
Talk Description: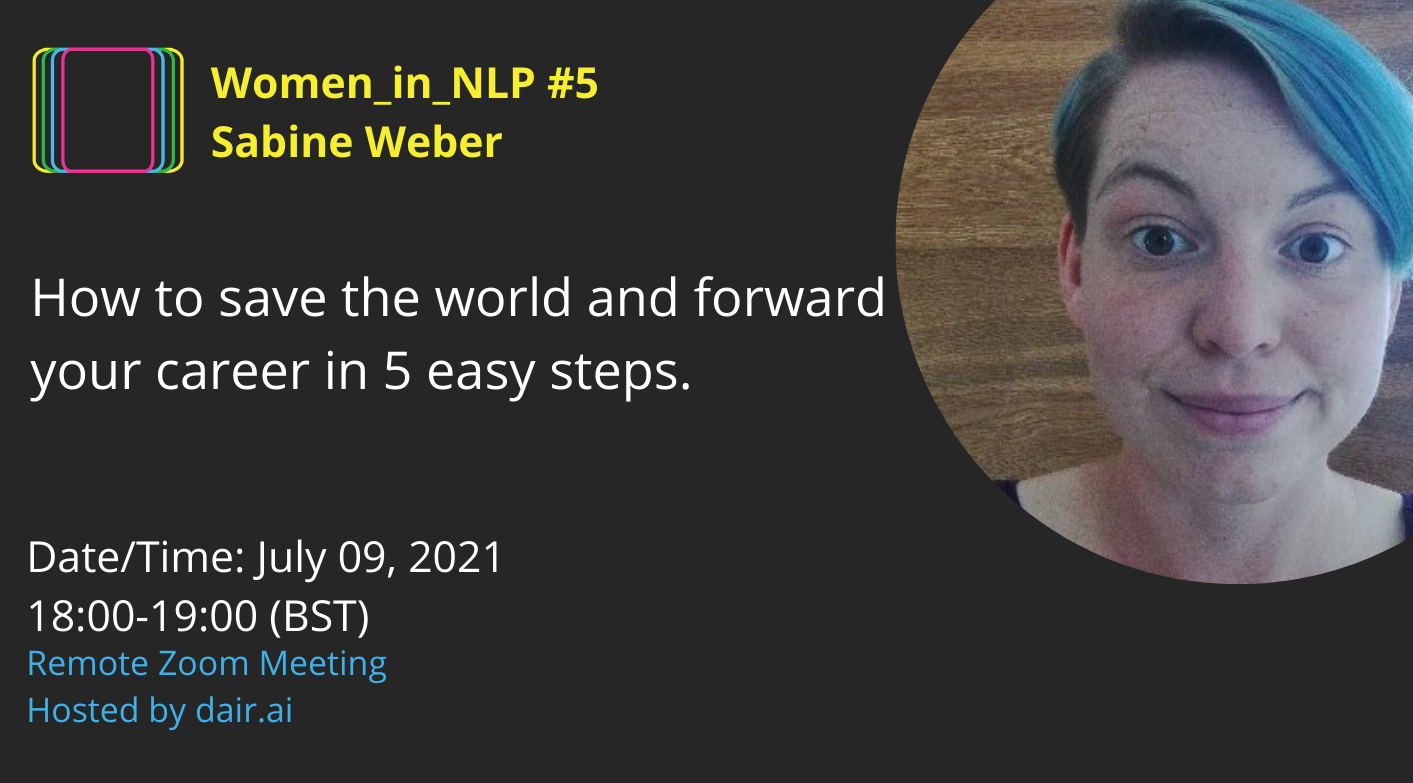 Talk Link:
The video is available online here.
Speaker:
Sabine Weber
Date and Time:
Friday the 9th of July 2021 at 18:00 (BST)
About the speaker:
Sabine Weber is a 4th year Ph.D. student at the University of Edinburgh. She does research on multilingual entailment detection and is an organizer with Queer in AI.
https://homepages.inf.ed.ac.uk/s1782911/index.html
Event link: